3D X-Ray Measurements for Quality Assurance
ZEISS METROTOM
Industrial Computed Tomography with ZEISS METROTOM
With a industrial computed tomography system from ZEISS, you can successfully perform measuring and inspection jobs yourself with only one X-ray scan. The standard acceptance test, the precision engineering and the sophisticated calibration process ensure the traceability of the system. Linear guideways and a rotary table meet customers' highest demands for precision.

The new level of simplicity in CT technology
ZEISS METROTOM 1
You want to inspect the inside of your plastic or light metal parts, but computed tomography seems too complex? Discover the latest member of the ZEISS METROTOM family, which allows you to dive into the world of X-ray technology and your components in the simplest way possible.
New ZEISS METROTOM 1500 in its third generation
Future-proof quality control – today
The ZEISS METROTOM family has been offering reliable CT technology for quality control for twelve years. The third generation of the computed tomography (CT) system ZEISS METROTOM 1500 provides the best proof that advanced and reliable X-ray technology is no longer a vision of the future. You can future-proof your quality control – today.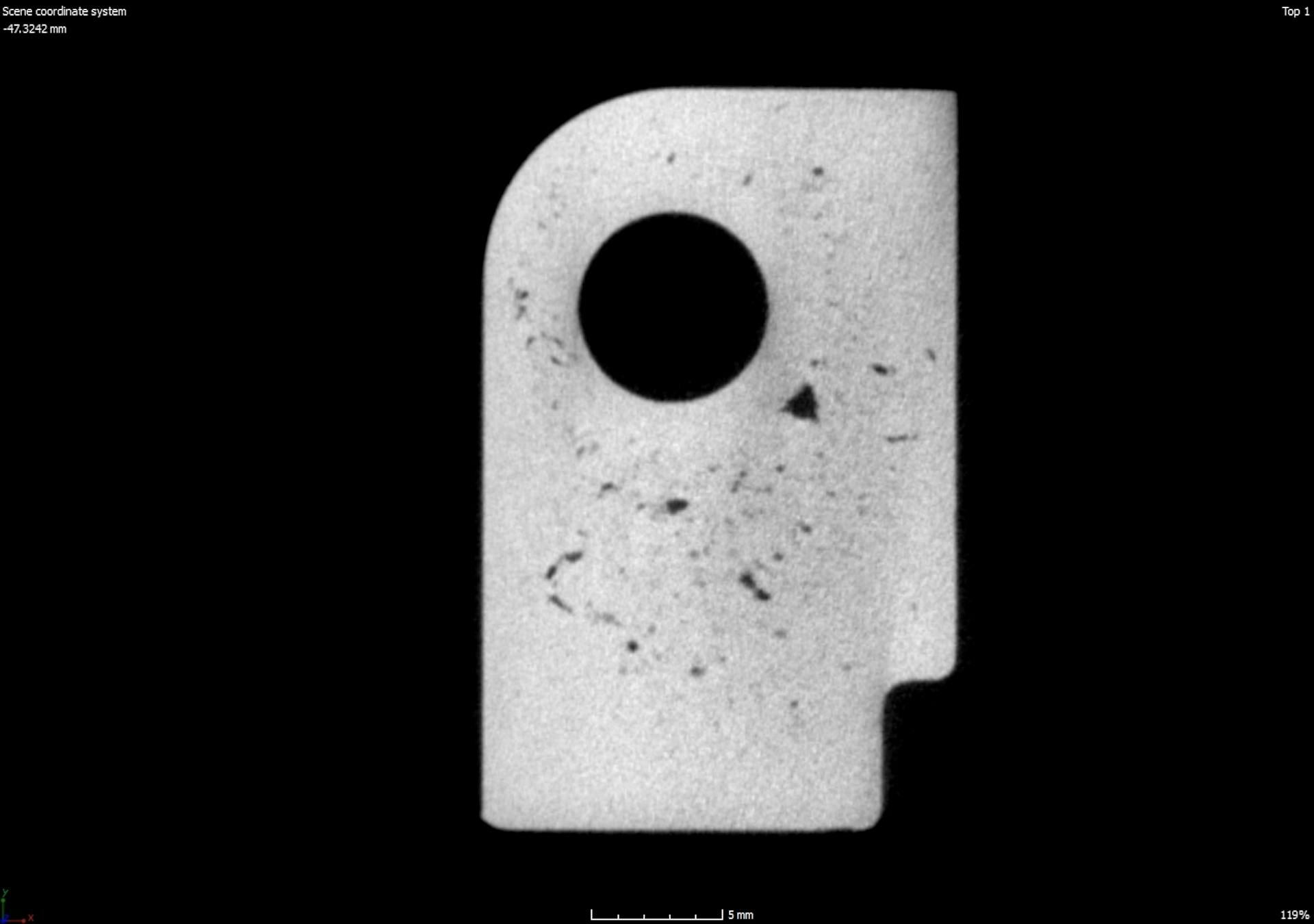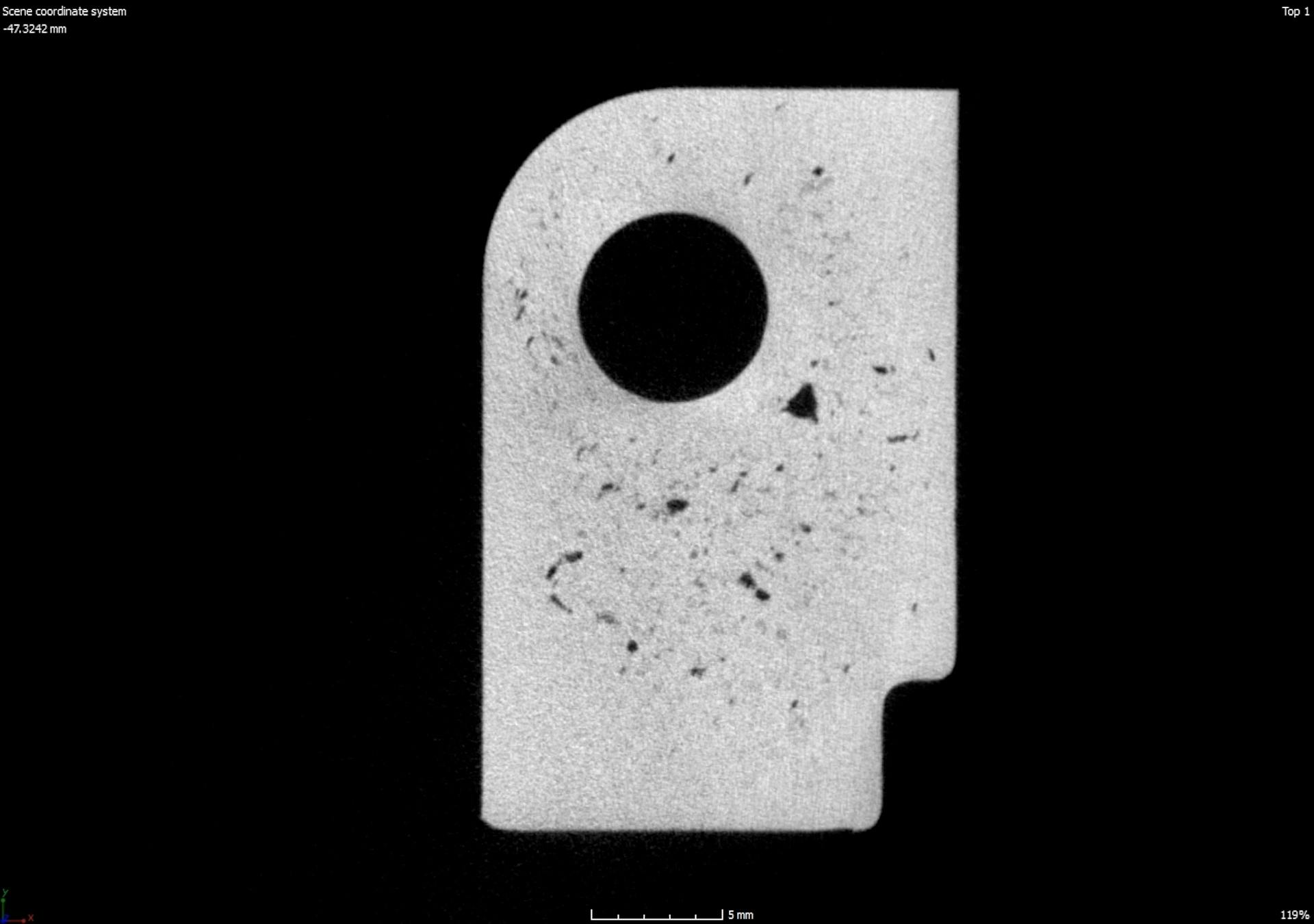 In the third generation, a new 3k detector generates 3D volume data sets with higher resolution, i.e. more voxels permitting the detection of smaller defects.

The scan time can be reduced by up to 75% through different operation modes of the detector, while achiving a comparable voxel size as with a 2k detector.


| | |
| --- | --- |
| Part size | ●●○○ |
| Part density | ●●○○ |
| Part Mass | ●●●○ |
| Accuracy | ●●○○ |
| Resolution | ●●○○ |
| Speed | ●●○○ |
| Footprint | ●●●● |

ZEISS METROTOM 800 130 kV
For measurements of plastic parts with high accuracy
| | |
| --- | --- |
| Part size | ●●○○ |
| Part density | ●●○○ |
| Part mass | ●●●○ |
| Accuracy | ●●●● |
| Resolution | ●●●○ |
| Speed | ●●●○ |
| Footprint | ●●●○ |

| | |
| --- | --- |
| Part size | ●●○○ |
| Part density | ●●●○ |
| Part mass | ●●●○ |
| Accuracy | ●●●● |
| Resolution | ●●●● |
| Speed | ●●○○ |
| Footprint | ●●●○ |

ZEISS METROTOM 800 225 kV
For fast scans and denser parts
| | |
| --- | --- |
| Part size | ●●●○ |
| Part density | ●●●○ |
| Part mass | ●●●○ |
| Accuracy | ●●●○ |
| Resolution | ●●●○ |
| Speed | ●●●● |
| Footprint | ●●○○ |

ZEISS METROTOM 1500
Advanced CT technology for fast scans of large parts
| | |
| --- | --- |
| Part size | ●●●● |
| Part density | ●●●○ |
| Part Mass | ●●●● |
| Accuracy | ●●○○ |
| Resolution | ●●●● |
| Speed | ●●●● |
| Footprint | ●○○○ |
Perform easy measurements with ZEISS METROTOM
Measuring and inspecting complete components
The ZEISS METROTOM is an industrial computed tomography system for measuring and inspecting complete components made of plastic or light metal. With traditional measuring technology, hidden structures can only be inspected after the time- and cost-consuming process of destroying the component layer-by-layer.

Measure a lot of characteristics easily and precisely
With ZEISS METROTOM computed tomography system, numerous component characteristics are scanned in one run. The resulting measurements are precise and traceable. Unlike contact measuring methods, ZEISS METROTOM is significantly faster when capturing numerous measuring points.


Comprehensive CT data analysis in 3D
The easy-to-use and even for beginners suitable analysis software GOM Volume Inspect allows complete CT data analysis in 3D. Geometries, shrinkage holes or internal structures and assemblies can be analysed precisely. Even the smallest defects become visible through individual sectional images and can be automatically evaluated according to various criteria. You can also load volume data of several components into a project, perform a trend analysis and compare the analysis with CAD data. In this way, the quality of your component can be exactly determined and documented - and all this in just one software.


ZEISS Automated Defect Detection (ZADD)
Artificial intelligence in computed tomography
The ZADD add-on in GOM Volume Inspect detects even small and fuzzy defects in components reliably, quickly and automatically, ZADD detects, localizes and classifies defects or anomalies while analyzing them in detail by reading CT-scans. The software add-on is applicable for castings, injection molded parts, batteries printed components and other applications.


DAkkS calibration for increased confidence
Higher quality standards in the automotive, medical or pharmaceutical industry often make it necessary to rely on accredited CT inspection procedures. These guarantee an objective, standard-compliant measurement of parts according to VDI/VDE 2630 part 1.3. DAkkS certification is accepted worldwide, which eliminates the costs for multiple assessments. Now the DAkkS calibration is also available for the computer tomographs of the ZEISS METROTOM 800 and 1500 series! Benefit from its advantages: save costs and create more trust for your customers.

Formula E title favourite Audi Sport ABT Schaeffler also relies on the ZEISS METROTOM to make cavities and cracks in materials visible.

The new simplicity of computed tomography:
How to have a perfect gateway to CT technology
Read article
Download more information

Manual filter pre-settings to scan a wide variety of parts with different materials and material compositions are no longer necessary thanks to the automatic filter changer. In this way, you can achieve reliable results even faster.

With ZEISS FixAssist CT, you can reduce machine downtimes by up to 80%. Simply position the workpiece on the pallet outside the machine before measurement, place the pre-adjusted part in the computer tomography system and start scanning immediately.

You would like to capture several parts in one scan? This is possible with the carbon fiber tower specially developed for CT applications. In this way, the measuring times per part can be drastically reduced – for increased throughput.
More about ZEISS Computed Tomography on YouTube
How ZEISS CT systems work
ZEISS CT user meeting 2018
Automatic Loading of Workpieces with ZEISS METROTOM
ZEISS CT solutions in the plastics industry
ZEISS CT solutions used at starlim//sterner
See how other customers use this product: